The 2020 AE&L Conference: An Overview
When: February 19-21, 2020
Registration deadline extended to January 31st, 2020.
Where: Hotel Madison, Shenandoah Valley Conference Center, Harrisonburg, VA https://www.hotelmadison.com/
Who: Audience
Adult Education (ABE/ASE/HSE/ESOL/IELCE)
Individual Student Alternative Education Plan (ISAEP)
Community-Based Literacy Organizations/Volunteer Literacy Organizations (CBLO/VLF)
Workforce Innovation and Opportunity Act (WIOA) state & local agency partners
Workforce development partners & business partners
DOC/Corrections & Institutions
Vision for the Future:
Career Pathways
Integrated Education & Training (IET)
Workforce Preparation
Standards Based Instruction (SBI)
Overcoming barriers
Please note Community-Based Literacy Organizations (CBLOs):
While the Virginia Literacy Foundation promotes this conference, it will not reimburse program staff for their participation this year. Our reimbursements will resume in 2021.
More about the conference below:
2020 VIRGINIA ADULT EDUCATION & LITERACY CONFERENCE
Secure your spot today! Online registration closes January 17, 2020.
Guided by the Workforce Innovation and Opportunity Act (WIOA) and Virginia's Combined State Plan, content at the conference will concentrate on five key theme areas: Career Pathways,   Integrated Education and Training (IET), Workforce Preparation,     Standards-Based Instruction (SBI), and Removing Barriers. The conference program will provide you with rich learning experiences that can be readily applied in practice.
ONE OF THE BEST VALUES FOR PROFESSIONAL DEVELOPMENT AT ONLY $40 FOR 3 FULL DAYS!
Here are some highlights of what's to come.
Moderator, Dr. Sharon Johnson
CEO, Shenandoah Valley Workforce Development Board
Wednesday will begin with a plenary panel featuring workforce development leaders who will attest to cross-agency and cross-sector partnerships that create and enhance opportunities in communities. In An Industry Perspective on Partnering for Talent Development and Workforce Solutions, the panelists will discuss lessons learned in the implementation and sustainability of collaborative endeavors.
Panelist, Jeff Stapel
Human Resources Manager, Shickel Corporation
Panelist, Debbie Melvin
Assistant Vice President, Virginia Economic Development Partnership
Panelist, Mary Ann Gilmer
Vice President of Mission Services, Goodwill Industries of the Valleys
Panelist, Wes Dove
Founder of Dove Development & Consulting
Wednesday afternoon workshop sessions will be partnership-focused offering a glimpse into successful initiatives and promising collaborations.

Thursday will be instruction-focused. Workshops will address the key theme areas of the conference and provide tools, resources, and insights for increasing student engagement and learning.
National experts will facilitate six mini-institutes designed to offer more intensive professional development offering effective practices and hands-on tools that can be used in the classroom.
Introduction to Workforce Preparation and Employability Skills
Blended Learning: Strategies and Models to Meet Learner Needs
Addressing the Instructional Challenges of Reasoning through Language Arts
Getting There from Here: Tasks to Help Adult English Learners Acquire Essential Language Strategies
Components of Numeracy: Tools for Engaging Learners in Meaningful Math
GED® Strategies to Help Students Hit the Mark for High School Equivalency
Meet Virginia's own Bushiri Salumu, Dollar General's 2019 Student of the Year. He will be recognized and honored during the mid-day luncheon.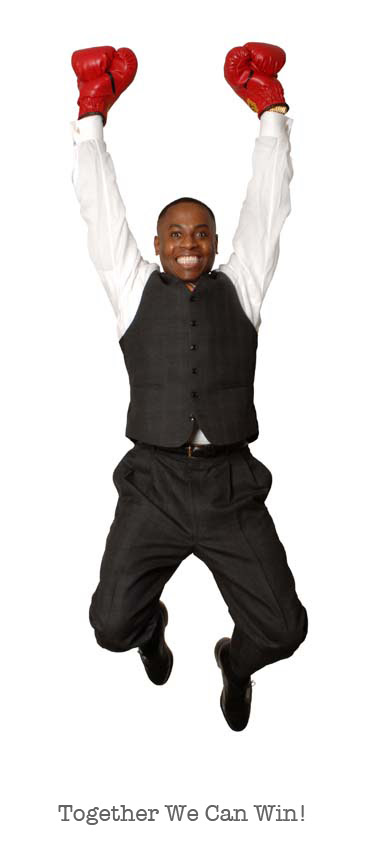 Friday's plenary session will feature motivational keynote speaker, Dr. Adolph Brown, III (Servant Leader | Author | Humorist | Master Teacher). In We've Gotta Reach Em' to Teach Em'™ Every Student, Every Day!, you will learn and laugh with the outrageous motivation and highly-interactive education delivery of "Doc Brown" as he takes all on a journey of socio-emotional learning. With music, motivation, and profound messages, this is a session that will inspire, ignite, and excite all who attend.
Various group events will then be held to address the charge of "Building Together". These include:
Co-Teaching: Strategies for Successful Collaborative Instruction and IET Success
VATESOL: Visualizing, Voicing, and (re) Vitalizing English Language Teaching
Correctional Education and Challenges, a facilitated discussion
The Consortium for Higher Education in Prison
CBLO Executive Directors
AEFLA Regional Program Managers

We look forward to welcoming you to Harrisonburg!
This year's conference takes place at the luxurious Hotel Madison and Shenandoah Conference Center.
The room rate of $96/night is available until January 19, 2020.
The 2020 Adult Education & Literacy Conference is brought to you by the Virginia Adult Learning Resource Center with support from the Virginia Department of Education and this year's featured partner, Virginia's Community College.